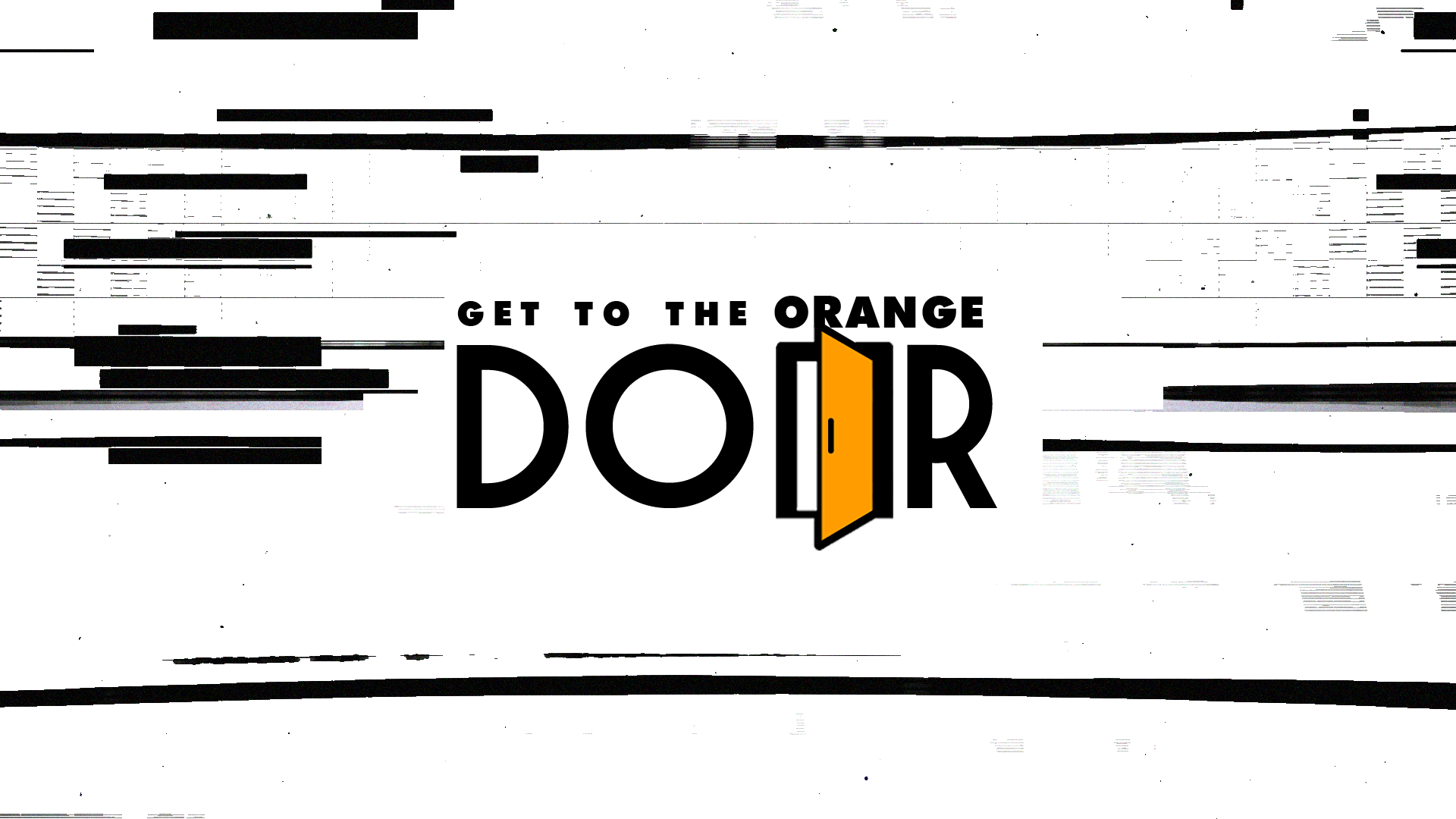 [Update #3 ] Get To The Orange Door Demo 4
A downloadable game for Windows and macOS
Because the demo is too big, I am hosting the download links through MediaFire and Steam (for windows). It is an entire Gig, be warned.
In Get To The Orange Door, you must use your parkour, cloning, and time control abilities to reach the orange door at the end of each level. Seems simple enough, but you will soon understand just how challenging the game can be. Intelligent A.I., challenging obstacles, and numerous other twists and turns cause for a difficult yet enjoyable experience.
Featuring over 20 weapons, full melee system, full wallrunning/clambering parkour system, multiple enemy types, multiple game modes (with more to come along release), a full campaign, key rebinding, controller support, steam trading cards and achievements! I truly am trying to make GTTOD the best shooter it can possibly be.
Controls:

WASD: Move (can be rebinded)
R: Reload
Right Click: Use/Aim Down Sights
G: Restart Level
Esc: Return to Menu
F: Clone yourself
Tab: Slow down time
C: Crouch/Change Camera In Vehicle
Space: Jump
Shift: Sprint/Dash
Download
Click download now to get access to the following files:
Comments
Log in with your itch.io account to leave a comment.
Cannot install the game, "Cannot read property 'toLowerCase' of undefined". Plz fix it your game looks insanely good :D
I really love the gttod demo I can't wait to play the full game could you tell me a release dater or at least the price when this will come out?
I get an error during installation.
can not read property 'tolowercase' of undefined.
I hope you can fix this for me becuase this looks mental.

wobblyfootgamer
Just downloaded it for mac. After extracting the zip and clicking on the app, it says it "The application "MAC V3" can't be opened". Already tried re-downloading. Same issue. Game looks really cool though! Can't wait to try it out.
Tried the new version and I've got some feedback.
The text on top of checkpoints telling players to shoot it is obscured by all the effects on the checkpoint. Maybe raise the text a little bit so it hovers over the ball?
Clambering should be smoother and faster. At times the character gets stuck hanging for several seconds before pulling himself up. The guns could be slightly lower when you're sprinting on a wall. Now they take unnecessary amount of space while wall running. The default pose with the sword has the sword so far on the side that I questioned if it was really equipped or not. Pistol iron sights do not line up and they don't match with the crosshair.
The level with rain was giving me a lot of performance issues. A lot of the platforms could be seen through from below and the giant engine was missing collision so you couldn't run on top of that. Game also spawned me without a gun on that map and I couldn't use the vending machine to get one.
Options menu felt a bit confusing. Add some explanations on what each option does. You could show the description while hovering the mouse over the option. Adding ready made presets could also be a good idea. You should also add Windowed, windowed borderless and fullscreen options below the resolution.
Controls were behind word Key. It made it sound like a place to input a code to unlock something. Renaming that to controls or input would be clearer.
Tabulator is a bad slow motion key, especially if you're using that for Steam release. Default key for opening Steam overlay is Shift+tab. Sprinting and trying to use the slow motion results in overlay opening and the player dying as a result.
Music was great and gunplay was more enjoyable than in the past versions. Movement was smoother and the graphical style was more distinct.
Looking forward to seeing what improvements the next versions will bring.
I can't go to the edge or do classic mode. Is this just a demo feature or is there a bug
?
Well it is definitely update time. Sorry for the wait everyone, I will try and address as much as I possibly can in this update.
First off, thanks for everyone's patience. There are definitley a lot of issues that needed fixing, and I hope this most recent update has solved some of those!
PATCH NOTES

-Lots of parkour tweaks, especially to clambering. Clambering is a lot faster and more precise now. There is still a bug that happens every now and again where the user will rip their own arms off. Still working on that one.
-New hit and death effects for enemies
-Mac users on laptops can now change weapons with 'n' however there is no prompt, so I hope you read this changlog...heh...

-Level tweaks to make things a bit smoother and more clear on where to go
-New weapons!
-Vending machine sound effects added
-More prompts on where to go
-Some Dark-room additions, such as a quick tutorial and some weird creepy story thing I don't know
-Some crash fixes, those should happen less often now
-Optimization on some levels
-Graphics improvements
-U.I. Changes
-A new options menu! Lots of new options here!
-Fixed the black-screen glitch
-And just a lot of bug fixes
The update will be out momentarily for Mac and PC! The PC download has been moved to Steam (just go down to the lower right area of steam to find it where it says "Download Demo". This makes it so you don't have to re download it every time I update, and instead of a 1GB update you will have a 30-100 MB update. Keeps everything in one place, too.
Mac will soon be heading to Steam as well! Stay tooned!
haha, I just heard about the game and at the moment it says this post was made 5 hours ago, is update three the one that you are referring to 'Well it is definitely update time' or is update 4 coming out in a few hours, I'm on Mac.
No idea, but I have a problem that he said he was going to try and fix before making the new update live. But I think that the demo #4 should be out soon with these features.
Ok, I do believe that this is the new update he was talking about. I'm not sure, however, because the Windows page (on Steam) is the same with no patch notes like here. I may be looking at the wrong thing but I'm not sure. I am on Mac just like you, and I do hope that this new download fixes the issue I have with the game. (The issue being that you can't press any of the buttons on the start screen, so I can't play past the menu :( Hopefully this update fixes all of that.
Hi ArcadeCoin, I am having the same issue as mrbaconred. I am attempting to redownload and try again, but until then I figured that I should let you know of this issue. This game looks amazing and I can't wait to play it, but I can't press any of the buttons and the numbers don't work either. I don't know if you still respond to things like this but I hope you can help. Thank you very much.

Edit: Redownload didn't work. Buttons, nor clicking can open it. Please help.
Are you on Mac? That is strange, since the new update should have fixed that for certain, and especially with the number buttons. Sorry to hear that. I will take a look real fast before I update to see what it could potentially be.
Sorry about all the trouble! I will try and get this fixed ASAP.
Thank you! Yes, I am on mac, and this game looks awesome and I really would like to play it.
Hey, so this game looks really cool, but......there are a few things I want to mention.

So first off, I enjoy the computer voice, it sounds amazing. I have however found a few glitches, which you may or may not already know about.
1. Sometimes you can clip through edges. Not to where you can get stuck but when the camera goes through an object, It can be hard to see where you are going.
2. On the tutorial level when it first talks about jumping to get to a ledge, I'm assuming you need to climb the staircase like formations on the sides. However, if you just run straight forward, the game thinks that you have fallen from the above area and places you back so you can try again to do the dash jump.
3. After I got the first weapon, I wasn't sure where to go. so maybe add some signs or something, or maybe I was just being stupid. Anyway, once I did figure it out I missed the jump and fell but it didn't reset me back at the top and instead kept me down there.
4. Hitting 'G' to restart the level crashes the game for me.
Really though. I enjoy the game, and these are small glitches, and doesn't make the game unplayable. looking forward to the full release.
Oh man, I went to reply to your message and hit "ban" instead of "reply" on accident. THAT would have been bad.
Whew*
Alrighty, thanks so much for the feedback! I have added a ton of signs to the game to direct the player in the right direction this time around. I also changed the teleporters around as well, so that might clear up some confusion. Clipping through edges is still a work in progress, but I will definitely take a look at it soon. Most likely the next update will eliminate a good amount of those issues.
I am about to update the game now, so maybe try again in an hour or so? Thanks for the feedback Satan! Never thought I would say those words.
Cheers!
At the menu, none of the buttons work even on fantastic
Sorry to hear about that! Are you on Mac, by any chance? I am working on a solution right now, but I was just wondering!
yes, I am on a mac. good luck fixing it, it looks like an absolutely amazing game!
So, I just updated the game. Go ahead and re-download it if you would like and try it out! This is my first time making a Mac build of anything, so I am still learning -_- hopefully this one goes better than the last!

If the buttons don't work, use the numbers! They should work!
Thank you this does work! Also, this is one of the most fun fps/parkour games I have ever played, and its still a demo! keep on working hard to produce this fantastic game! Finally I have a few suggestions: you could make an option menu with things like graphics, and controls(which could include a toggle aim option because of the trackpad), and you could add a knife/punch button. Thank you!
Hi ArcadeCoin, I am having the same issue. I am attempting to redownload and try again, but until then I figured that I should let you know of this issue. This game looks amazing and I can't wait to play it, but I can't press any of the buttons and the numbers don't work either. I don't know if you still respond to things like this but I hope you can help. Thank you very much.
I reinstalled the game and it still didn't work. Please help. The menu buttons aren't clickable. (The numbers don't do anything either)